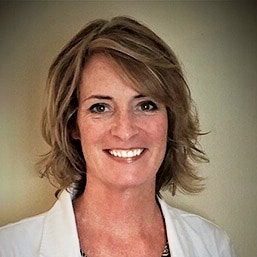 HOLISTIC FUNCTIONAL NUTRITIONIST, HEALTH COACH
Joan McDevitt CN
Joan is the CEO and founder of Best Fit Nutrition. She is a registered, certified Holistic Nutrition Wellness Specialist and Life Coach serving clients all over the US and Canada. Her studies have been with the American Fitness and Professional Association NJ, as well as The Health and Wellness Center VA, Eden Valley Institute, CO.
With more than 30 years experience in the holistic health and wellness industry, Joan has passionately helped her clients to understand their own bodies and see them healed through the power of food and the use of herbs as medicine. Joan is a firm believer that every health condition can benefit and improve from a solid foundation of healthy, nutrient-dense foods customized for the individual, as well as exercise and healthy stress management.
Joan is a certified nutritional graduate from the American Fitness and Professional Association, N.J., Eden Valley Institute, CO, University of Massachusetts Amherst, and The Health and Wellness Center, VA.
She shares her vast knowledge to help empower her clients to take control of their own health with food choices that best support their specific health condition and metabolic type. She is a believer that every health condition can benefit and improve from a solid foundation of healthy, nutrient-dense food choices, exercise and stress management and will show you how to do it!
She works with her clients from the United States, Canada and the United Kingdom, mismanagement of their health which can lead to unanticipated health issues such as:
Heart Issues
Appetite and Weight Control
Blood Sugar Issues
Emotional Eating
Food Allergies
Food Intolerance
Gastrointestinal Disorders
Pregnancy Nutrition
Sports Nutrition
Children's Nutrition
Autoimmune Issues
Stress
Digestion
Hormonal Issues
Blood Pressure
Premature Aging
Sleep
Joan and her Best Fit Nutrition Team have lectured on the topics of healthy and sustainable lifestyles, stress management, hormonal issues and practical wellness at numerous venues in the Greater Boston Area. We are looking forward to helping you too!
My health issues began early in life. I was born prematurely and with a slight hearing issue which led to a speech impediment and cognitive learning difficulties. When I was
9 years old, I began speech therapy and experienced that my speech began to heal itself when given the right tools, and a great teacher! As I experienced this, a deep curiosity sparked within me…even at this young age!
In my teen years, I developed IBS (irritable bowel syndrome) and became sick enough to experience dizziness, nausea and sometimes passing out, yikes! Even though this was happening I still managed to stay active in tennis, basketball, field hockey, and cycling. My diet was not the greatest, filled with salt, cheese, bread, and red meat. I was what I call a 'fat skinny person'. It may have seemed that I was slim on the outside but my overall health and well-being were pretty poor!
In college, I studied biology and forestry and started to understand that plants and herbs have amazing healing properties so I began to change my diet and slowly but surely noticed some of my own health issues beginning to subside. Inspired by the healing of my own body, when I moved to Boston I decided to devote myself to the full-time study of whole food nutrition and their healing powers.
I gradually discovered that if I fed my body with specific food for my body type, that food and herbs truly became my medicine! My IBS was healed, I became stronger, and my energy levels stabilized. Goodbye afternoon coma, nausea, and low energy.. hello new way to live! I am excited to help you get the health and wellness that YOU are looking for too!! I am proud mom of 3 wonderful, grown children, an avid cyclist and tennis player, gardener and of course love to cook! My husband Mike and I reside in the greater Metrowest area of Massachusetts.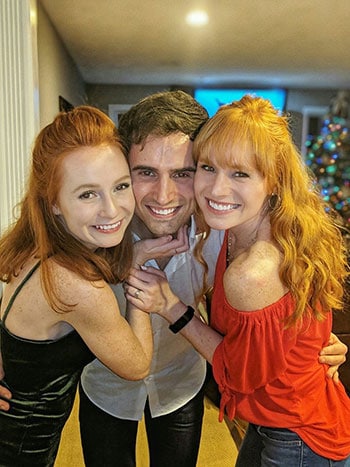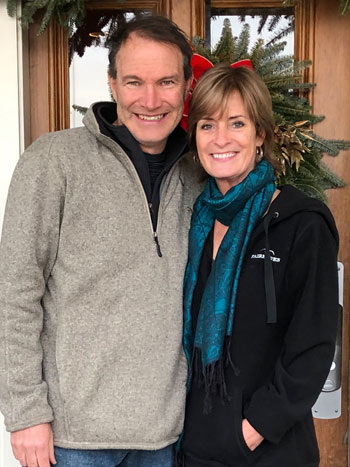 BestFit Nutrition Immune System Boost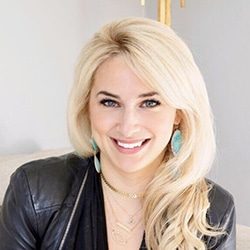 Certified Holistic Nutritionist
Molly Hoffman
Molly is a certified health and wellness coach, integrative nutritionist, and registered yoga teacher. She completed her nutrition training at the Institute for Integrative Nutrition and is currently in pursuit of her Master's in clinical nutrition and Integrative Health. Molly is extremely passionate about nutrition, delicious food, fitness, and everything in between!
Molly's commitment to health began once she discovered that nutritious food not only made her feel fantastic, but it tasted delicious too! This realization was a game changer. Since then, she has made it her life's purpose to help others tap into their greatest power – discover what specific foods and exercise make YOU feel healthy AND happy.
Molly's philosophy around wellness is not about "dieting "or deprivation, it is, however, based on the idea of looking at food and exercise as a source of nourishment – not punishment; less self-doubt, and more self-love. Molly believes that everyone is beautifully different and will, therefore, have their own unique path to health.
Molly is looking forward to helping you discover your healthiest AND happiest life.
Intern
Sari Hirsh
I am currently a junior at Syracuse University studying Nutrition and Dietetics. My health and wellness journey started when I was 18 and I first met Joan. She taught me that healing of the body comes from inside out. Once I learned this I decided to study Nutrition with the goal of helping others change their lifestyles and be the best version of themselves.
OFFICE HOURS
---
Monday
By Appointment
---
Tuesday
9:00am - 7:00pm
---
Wednesday
10:00am - 4:00pm
---
Thursday
9:00am - 7:00pm
---
Friday
9:00am - 2:00pm
---
Saturday
Closed